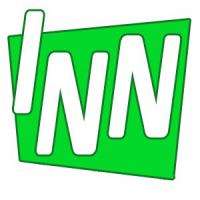 Idols News Network
Avec Idols News Network, vous êtes au plus près des Idols !
357 videos
パリで「ペッパー警部」を踊ってみた☆ピンク・ベイビーズ Pink Babies - Pepper Keibu in Paris
497 vues
Ajoutée Nov 16, 2014
ピンク・ベイビーズの佐藤琴乃、鈴木千夏、吉田亜衣奈の3名が、フランスライブの合間にパリの色んな場所でペッパー警部を踊ってみました☆

都倉俊一"Pan Pacific Project"第1弾☆ピンク・レディーのナンバーを歌い踊り継ぐボーカ­ルダンスユニット『ピンク・ベイビーズ』の公式チャンネルです。
[Pink Babies Channel]
http://www.youtube.com/user/PinkBabiesJP

[Official Site]
http://pinkbabies.jp/

[Twitter]
https://twitter.com/Pink_Babies_jp

[ピンク・ベイビーズ]
朝田茉侑 / 荒川紗穂 / 大森莉緒 / 栗山莉奈 / 櫻井優衣 / 佐藤琴乃 / 始関琉央 / 菅沼茉祐 / 鈴木咲良 / 鈴木千夏 / 古川友佳理 / 正木琴菜 / 藪田奈々帆 / 吉田亜衣奈

ピンク・ベイビーズ「ウォンテッド(指名手配)」 Pink Babies - Wanted (Shimei Tehai)
http://youtu.be/CGWtP_9rH3c

ドコモのCMでもカバーされたピンク・レディーさんの「UFO」をピンク・ベイビーズ­­が歌って踊ってみました☆
http://youtu.be/HHHdjUrpZ_Y

"Pink Babies" is a Japanese vocal & dance group which consists of members with an average age of 14 years old, all of those who were selected through an audition. They have begun with live concerts in July 2013, performing cover songs of "Pink Lady," a famous Japanese female pop music duo who released smash hits in the late 1970s.
"Pink Babies" appear in various events held in different halls and livehouse such as Shinkiba STUDIO COAST, Akasaka BLITZ, Maihama Amphitheater, Makuhari Messe. In June 2014, their music video, "UFO", was released on YouTube and niconico. It has been viewed over 60,000 times in 2 months, regardless of the fact that they are newcomers who hadn't even made their official debut. In July, their first song "Wanted(Shimei-Tehai)" was released through music distribution sites such as iTunes Store and Amazon mp3 Download Store, Their first solo live concert is coming up on the 24th of August at Mt.Rainier Hall Shibuya Pleasure Pleasure.